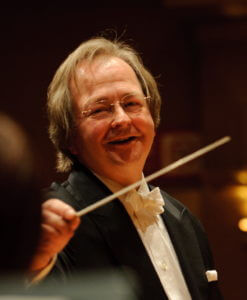 Happy New Year!
The Tokyo Sinfonia is looking forward to another banner year in 2019.
Our popular series of dinner concerts at the Foreign Correspondents' Club of Japan has moved, with the FCCJ, to the Club's new quarters in the Marunouchi Nijubashi Building, fronting the Imperial Palace. Next year's four marriages of menu & music include a British Serenade (Feb.), Latin-American Serenade (May), American Serenade (Aug.), and German Serenade (Nov.).
Our splendid Symphonies for Strings audience can look forward to more intriguing explorations of the neglected masterpieces of history's great composers to delight the many music lovers who form the core of our fans. The four composer serenades in 2019 include Cherubini, whom Beethoven admired above all (Mar.), Gluck, whom Mozart succeeded as court composer (June), Wagner, the old magician of music (Sep.), and Rachmaninov, the Russian romantic (Dec.).
The focus of our Sinfonia Plus series are four fantastic guest artists. The year starts with the annual Mozart Birthday Concerts at the Tokyo Masonic Center in January, featuring soprano Misaki Morino, returning again from Vienna. Bass-baritone Johann Schram-Reed of Iceland will be our soloist in April, and Russian maestro Anton Shaburov is scheduled to appear as our guest conductor in October.
In June and July, pianist Sara Büchner will perform an unprecedented musical feat with the Tokyo Sinfonia — a Mozart Marathon of 8 weekend concerts presenting all 21 of Mozart's splendid piano concertos.
With so much in store for 2019, stay tuned!
All of us of the Tokyo Sinfonia wish you a happy, healthy and prosperous New Year!
Maestro Robert Ryker